The tourist walking trail through Przeworsk is a unique route for individual tourist who want to visit the most important monuments of Przeworsk.
Hikers following this trail can suit it according to their own need, their free time, age or possibilities. It allows them to visit and get to know the town.
It is worth mentioning that one can download the map where the architectural monuments, restaurant and hotel services or railway stations are marked.
The illustrated guide – the folder which includes the information about the history of Przeworsk, its monumental buildings, the catchword tourist guide "Przeworsk from the very beginning to the very end", the plan of 1 or 2 days staying in the town, the addresses of restaurant and hotel services.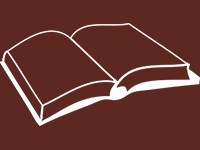 Five broadcasting programmes about the history of the town, the Town Hall, the Basilica of the Holy Spirit, the Bernardine Church and Monastery, the Lubomirski Palace.
Tourist visiting Przeworsk can also find seven sign-posts which show the way to the particular monuments of sacral and secular architecture.
In the Museum visitors can get some guides and maps for free or it is also possible to rent some audio guides .
The mentioned guides, map, etc. are available in Polish, English & Ukrainian languages.
The tourist set was made in connection with "The Eastern Europe Pearls" project which is co-financed from the EU financial recourses within the Transborder Poland – Belarus – Ukraine co-operation programme 2007-2013.